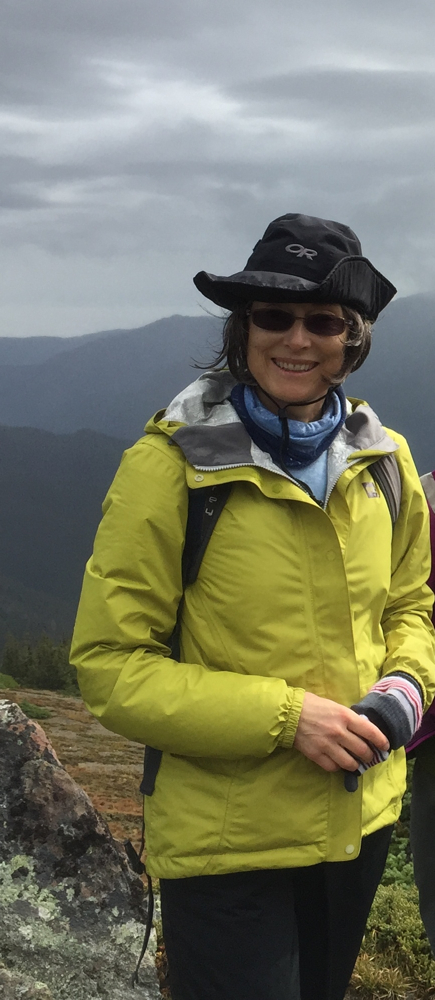 I'm happiest when I'm hiking. Or doing just about anything outdoorsy – and then writing about it.
I've been writing professionally for my entire career – first as a news reporter for CBC Radio, later as a communications advisor with the Government of British Columbia and now, as a freelance travel writer and photographer based near Victoria, BC.
This photo was taken on a blustery September day in Washington's Olympic National Park, one of my favourite hiking destinations.
Awards and Honours
I was given a Golden Pen Award in 2013 by the Croatian National Tourist Board for my story on Dubrovnik's Summer Playground, published in the Dallas Morning News and Toronto Star.
My article on experiencing a Buddhist fire ceremony in Japan was in the issue of Ensemble magazine which won Silver in the 2014 North American Travel Journalists Association awards.
As much as I love my work to be recognized by the tourism industry, I also appreciate hearing from individual tour operators and readers, such as these:
"Thank you , we love the article!  We have had a number of travel writers out to cover our tour but you really captured something true to who we are and what we offer."
-from Brody Wilson, owner of Go With The Flow Kayak Adventures, British Columbia.
"Just a quick note to let you know how much I enjoyed reading the latest issue of GRAND LUXURY TRAVEL – I especially like the article 'Enchanted Voyage' about the former minesweeper turned luxury small ship- so interesting. Ciao for now, Ellen'
( Note: Enchanted Voyage and Go off the grid in style can be found on my Writing page  under Recently Published Stories.)